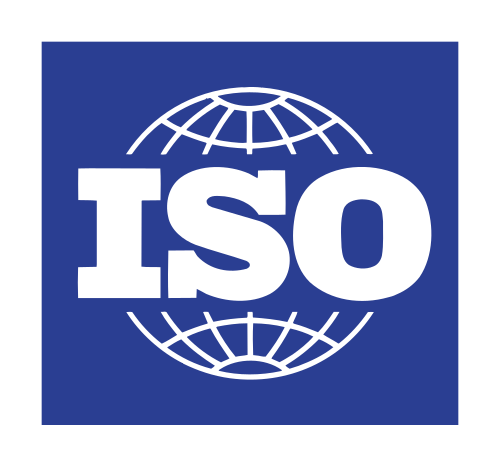 I used to promote Revolut on this blog some times (like here). It's an app combined with a credit card and a small e-money account. I still think it's an awesome app concerning the concept and the features, but if you don't want to rely on a heavy beta banking product, I can not recommend to use it anymore. I was kept locked out of it several times already – especially on the go, when I needed it the most. Ever had to do a security check over Internet for no apparent reason right when you wanted to pay with the Revolut credit card and don't have any internet? That's a pain. Having to re-evaluate your Top-Up credit card just randomly by re-scanning it with your camera is a pain – as the actual reason for me is to NOT carry around all my other credit cards. Or having to re-upload a picture of yourself to the support in order to re-gain access to your account – this is also a pain.
However, Revolut never claimed it to be ready. They're still raising millions each year for developing it and they're developing it fast.
Now, this month, they started to finally roll out European IBANs for it. So in the future, you can use Revolut nearly as a current account and receive salaries on it via your IBAN. You can also pay out to others, or even pay your bills. Nice feature, one might think.
Lucky me that I was suspicious enough of it. The IBAN was from Lithuania, the BIC for the bank from Revolut in London. Strange indeed, because we now had different country codes in IBAN (LT) and BIC (GB). Some German banks refused to transfer the money, so did one of mine. It seems they were right with this decision, because the only test transfer I did from another bank who did not check the BIC never reached my account. The money disappeared in thin air and we'll see if it ever re-appears anytime again. Long story short: It seems the IBAN Revolut tried to use is not ISO13616 compliant.
ISO compliance? That's something I'm interested in!
I wanted to be sure. So I asked the official Association of German Banks to take a look into that matter. They checked back with SWIFT who controls the IBAN registry. And they told me, that it IS possible to have two different country codes in IBAN and BIC. However, it depends whether Lithuana has defined an exception within the registry. But there is no BIC exception within the SWIFT registry for LT IBANs. Thus, a bank, receiving a LT IBAN with a GB BIC can refuse to do the transfer. And that's just because the IBAN is not compliant with the ISO13616-Norm of that SWIFT registry. They CAN, but they don't NEED to refuse it, though.
The banks who refused the transfer told, that their security software (probably something like IBANplus) does not allow to do the transfer. It looks up the exception rules within the IBAN registry, can't find any for LT IBANs and thus the banks correctly refuse to transfer the money to a non compliant IBAN. It does not matter whether the BIC is correctly registered or not (of course Revolut is correctly registered and FCA controlled, just in another country!), all that matters in that case are BIC and BBAN exception rules for creating IBAN within the SWIFT registry.
This week, customers in the message board of Revolut complained about large transactions not being received. Even worse, I've got confirmation of other clients transfering large amounts of money (over 1000 €) FROM their account to other banks – and their money also just disappeared. And as that's SEPA transfers, they should've been received the next day or at least 2 or 3 days later. To me, something seems to be clearly broken.
Revolut on the other hand, just told me, that these are "old banks" that don't know how to handle new stuff. I start to disbelieve them. And concerning, it's REAL MONEY they're playing around with, I find it nearly pretentious! To me it rather seems they've really messed it up and now want to cover this whole issue up quickly by giving the Jackass to somebody else. For me, one e-mail to the Bank Association was enough to be led to the necessary document by SWIFT, the ones responsible for IBAN and BIC standards.
Even I could check for ISO13616 compliance with it. And the only thing that Revolut would have needed and probably just hasn't check would be country code exceptions for LT IBANs. One can see what this means with France, for example. Because France has other republic territories the BIC with FR IBANs can contain country codes like Mayotte (YT), New Caledonia (NC), Saint Barthelemy (BL), Saint Martin(MF) and so on. Look it up. Does Lithuania has such a rule in the country code for BICs? Nope. The only country code allowed according to this document is "LT". The BIC by Revolut uses "GB". So it seems, it's just not compliant with ISO13616. Easily to be found on page 35 (France) and 52 (Lithuania).
If Revolut starts rolling out IBAN and BICs that are not SWIFT-registry compliant, than it's clearly their fault. They could have waited longer and checked it thoroughly – at least with some test transactions. I'm not too sure whether Revolut really thought that exception was necessary, as it seems to be a "can do" but don't "need to do" thing. If you don't do it as a bank, though, you don't need to wonder that money is routed the wrong way, takes longer, is not going through clearance or even disappears.
One more thing that makes me think, Revolut knows that it messed it up: While they at first started to collect the names of the banks who refuse to transfer to Revolut via their Twitter agent, they now are stating that they'll just roll out UK IBANs as fast as possible. Why else would they do it? Why didn't they in the first place if it's so much easier?
For me, I better don't trust them my money for the time being.